TeamViewer started working together with Kelch, a leading company producing measuring instruments and machines for cutting services. Last Thursday, the companies presented their cooperation at Vodafone's #digital.ready.tour in Stuttgart.
Vodafone #digital.ready.tour Germany
#digital.ready.tour showcases industry leading solutions from Samsung, Alibaba Cloud, Cisco Meraki, and others that help companies in their digital transformation process making them ready for the future. The tour takes place in October and November in Munich, Stuttgart, Frankfurt, Duesseldorf, Berlin, and Hamburg with high profile guests such as Richard David Precht, Tim Cole, and Prof. Thomas Druyen. In the teaser below, you can find more information on the tour and the next dates.
TeamViewer IoT
The show in Stuttgart was packed with over 280 people attending the presentations. Mike Eisele introduced TeamViewer to the audience and described the efforts the company is undertaking in the field of IoT. TeamViewer has permanently around 30 million connections to its servers and a tremendous install base of 1.5 billion. The hosting and brokerage of so many connections combined with the state of the art security with end to end encryption makes TeamViewer a perfect fit for connecting and monitoring IoT edge devices in the field.
Image: digital.ready.tour Stuttgart
Afterwards Viktor Grauer from Kelch took over and showed how TeamViewer helps Kelch to remotely access and monitor the presetters as well as visualizes data generated on the machines.
Image: digital.ready.tour Stuttgart
IoT maintenance saves time and money
Instead of sending workforce across the globe to fix what mostly appear to be software issues, machines can be monitored and controlled out of a centralized spot thus saving valuable time and money for the operators of the presetters. And the range can be expanded to many more devices than only presetters. In many industries precise tool setting is a must for maintaining high performance and efficient production processes in smart factories.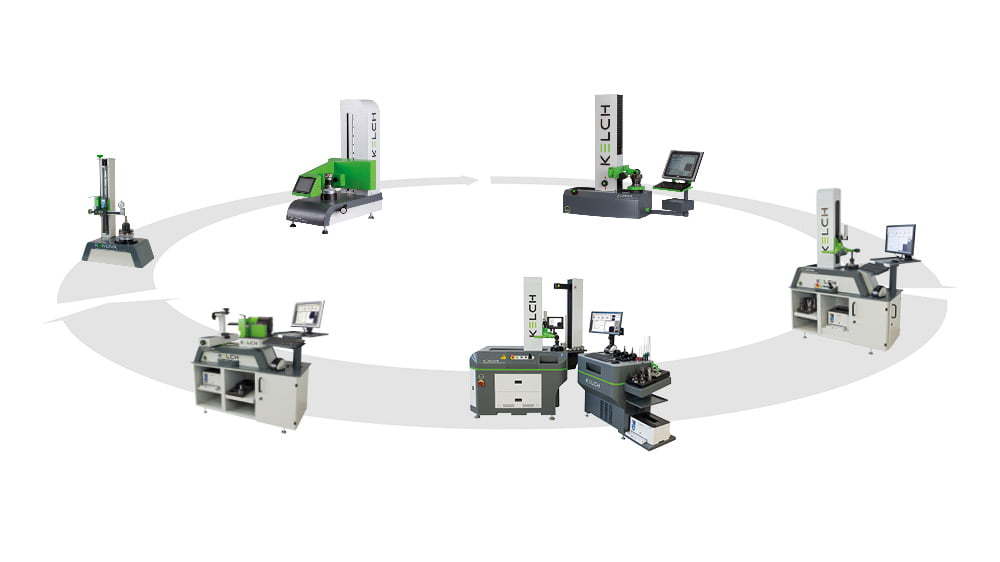 Image: tool presetters Kelch
Vodafone connects IoT devices with the cloud
Vodafone focuses on providing the right connectivity packages for the machines wherever they are. With a unique network that is globally unparalleld Vodafone can provide fast connections almost anywhere in the world, even in the most remote locations. The Kelch machines were equipped with the MachineLink 4G, an LTE router with wifi, ethernet ports and GPS functionality. The routers are geared to manage high data volumens generated in real-time for mission critical appliances. With this component the partnership is a perfect fit for other Industry 4.0 players as well that are looking for making their machinery smart and connected in order to reduce machine downtimes, analyze data and be able to take preventive actions.
AR and phoneless phone calls
Other noteworthy innovations were introduced by Samsung such as a smart bracelet extension that connects via Bluetooth to the smartphone and allows to use fingers to transmit acoustic waves to the ear. This means you can talk over the phone with someone by just holding your index finger to your ear. And of course pre-dominant AR (Augumented Reality) was presented from companies like Augmensys, that helps companies in augumented real life support and specializes on enterprise use cases.